Your Home is in Need of World Famous Propane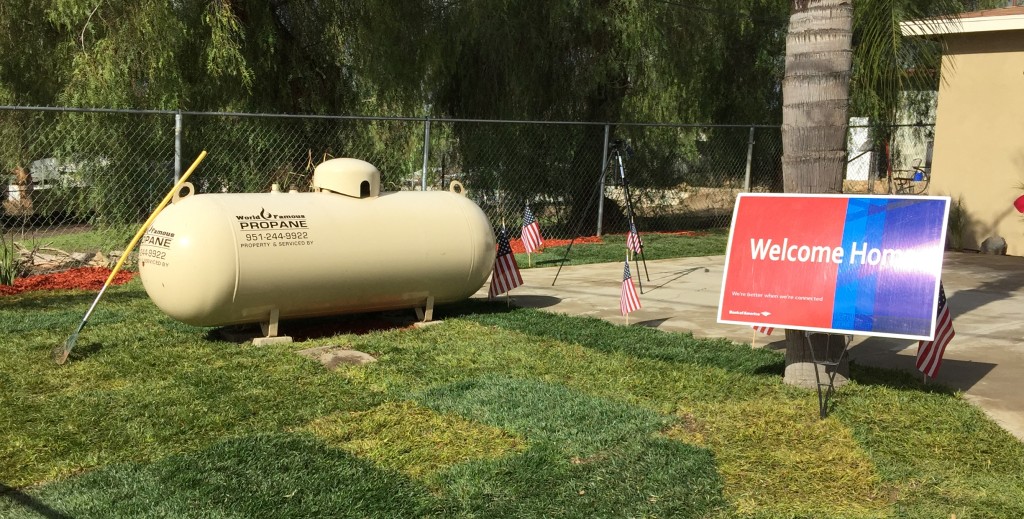 Propane or LP gas is used by millions of Americans because it is safe, inexpensive, clean, green alternative fuel to power and give life to many important sources. Many homes use traditional energy sources such as oil, natural gas, and electric to power their hot water tanks, cooking appliances and home furnace. We offer you very affordable residential propane gas and are proud to offer special discounts to veterans and US military.
Propane gas will help you save on your utility bill compared to traditional energy sources. Switching to our residential propane or LP gas supply will give you freedom, cut costs, and promote an environmentally friendly atmosphere. Fortunately, if there is a power outage, you will be free to power your home with light, and use a heater. With other traditional sources of energy that would not be possible.
Propane gas can be used for:
Lighting and Heating
Cooking
Generators
Fireplaces
Outdoor Grills
Drying Clothes
Pool and Jacuzzi
Off Grid
Take advantage of all the benefits of propane gas now.
Contact Us for a Quote and Find Out How World Famous Propane Can Help You