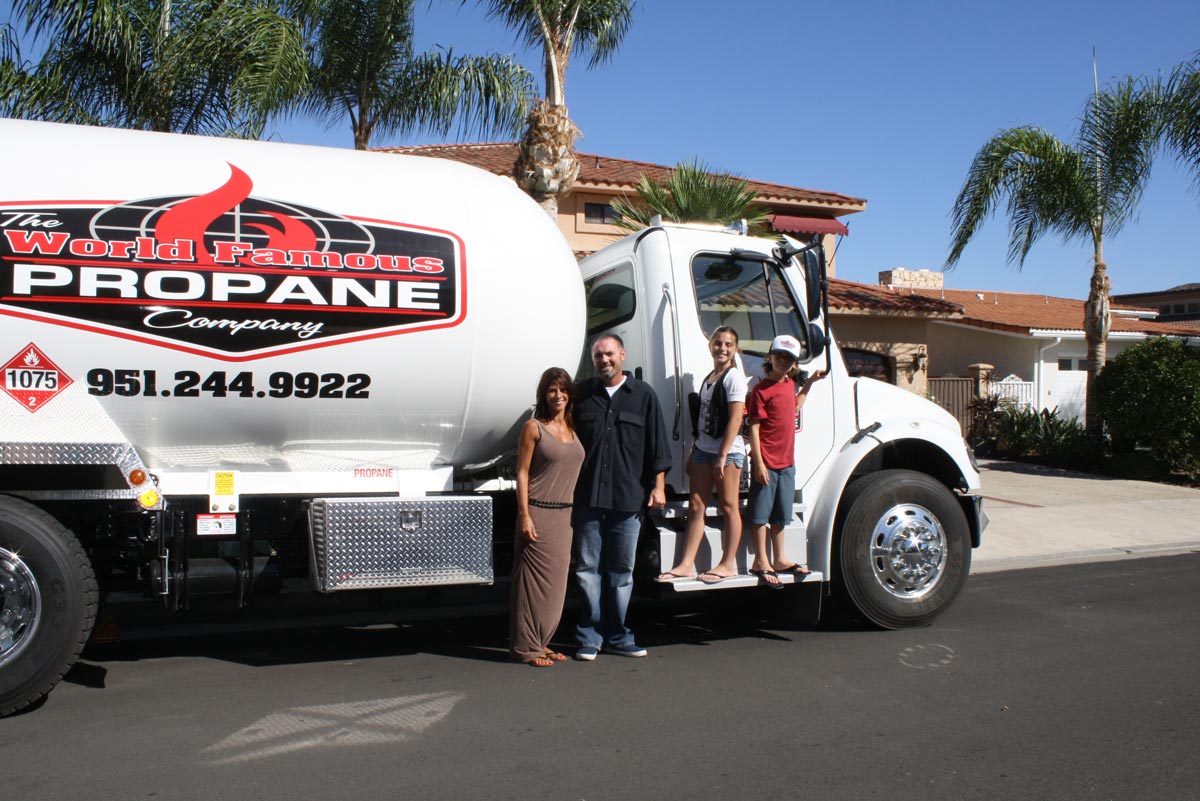 We offer various propane gas supply services to serve your needs. From filling tanks, generators, homes, RVs, cylinders, forklifts, outdoor grills, fire pits, to automobiles. We rent out propane tanks, deliver fuel, and safely install them. World Famous Propane is a family owned business that prides itself in its work to serve the Inland Empire and is currently expanding in Southern California.
Our commitment to you and your needs is unparalleled. You can count on us to supply and deliver propane gas to you when you need it. We offer propane gas services to:
Commercial Businesses
Residential
Industrial
Agricultural
On Road Fleets
With over 20 years of experience in the propane industry, you will receive our World Famous customer service and competitive pricing. Our hard working and dedicated professionals are here for you 24/7 and we will come out for emergency services as well. You deserve the top-grade, trustworthy, and most qualified in the propane industry and that is where World Famous Propane comes in: to offer you the very best.
Request Propane Gas Delivery Now